Abu Dhabai Bye
Sunday, 13 April 2014
Well, the business is over and was successful so this afternoon Wayne and I went for a little sightseeing in Abu Dhabi.  We took a shuttle into the city center from our hotel on Yas Island.  We were dropped off on the Corniche which is a man made water feature that runs through the city.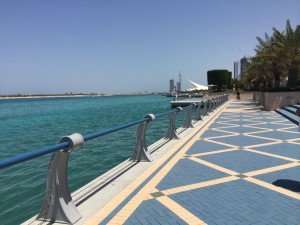 It is an incredibly beautiful structure with tile work that goes on forever.  We hopped into a taxi and went to the new cultural center being constructed on Saadiyat Island.  The Abu Dhabi Louvre is scheduled for opening in 2015 and the Guggenheim Abu Dhabi designed by Frank Gerhy is scheduled to open in 2017.  This is definitely a land of no small plans.  Here is the model for the Guggenheim.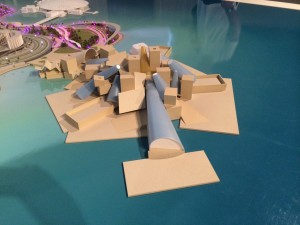 In fact, there is no stopping of building in the entire area.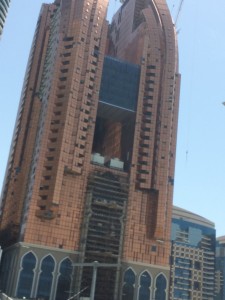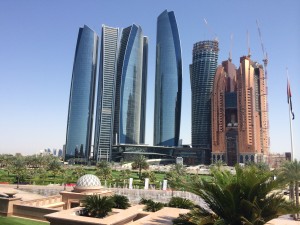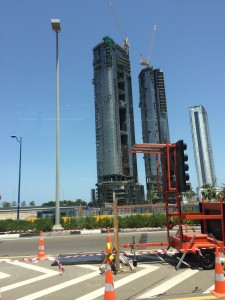 No wonder Christchurch New Zealand cannot get any cranes for rebuilding because the skyline of Abu Dhabi is filled with them.
We took a brief break at the Emirates Palace Hotel.  Needless to say, at a construction cost of $6B US it is way over the top.  Cars pull up to the entrance on marble inlaid drives.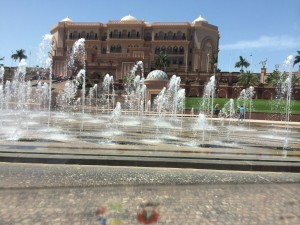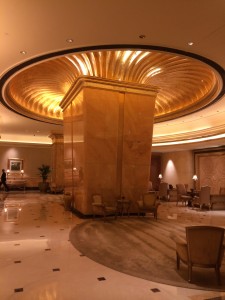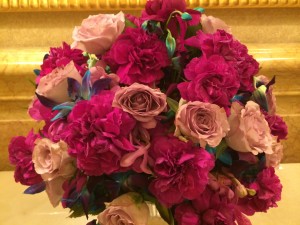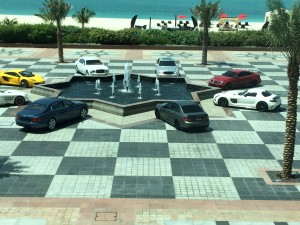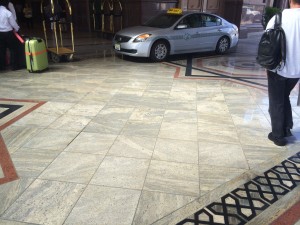 If that were not enough excess we went to the Grand Mosque.  The carpet in the main section weighs 35 tons.  The capacity is 40,000 and it is clad in a special marble.  The 96 interior columns in the main section are inlaid with mother of pearl.  Stunning.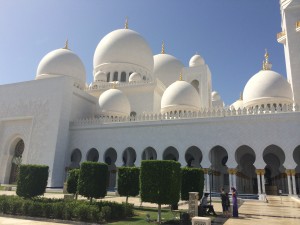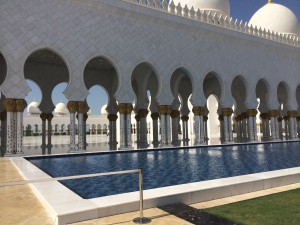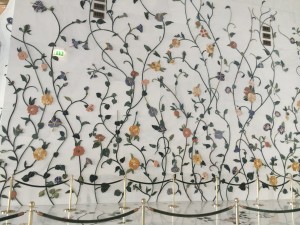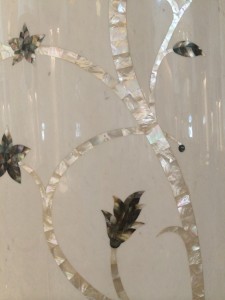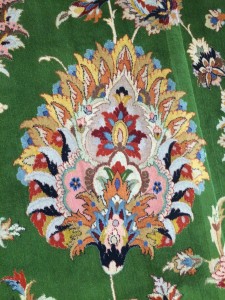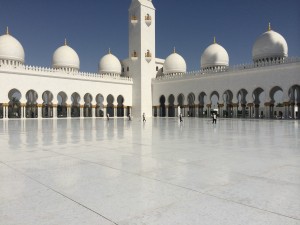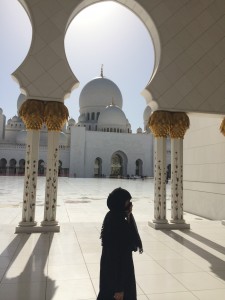 We have been away for over 30 days at this point and are actually looking forward to climbing aboard Etihad flight 151 tomorrow morning.  Our pick up is at 6:45 AM but when I checked flightaware I found that it is habitually is late so we could be facing a five or six hour wait at the airport.  I'll do a summary post when we are home and have everything settled but for now, thank you for taking the journey with us.  Farewell for now.