Getting into the Seattle Groove
Thursday, 5 June 2014
It was a very easy flight (calm, but every seat full) and we even got a great view of Mount Ranier.  I didn't know that it was on the list of the most dangerous volcanoes on earth.  It has an incredible amount of glaciers on top and even though nothing has happened since the 1800's it is still considered an active volcano.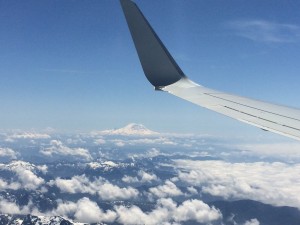 Once we collected our things, we found our way to our room at the Inn at El Gaucho, a 19 room boutique hotel that was built in the 20's.  It is in the "trendy" Bellwood neighborhood that has a great vibe and much diversity.  There are a series of hotels along 1st Avenue that were built at the turn of the century and into the 20's as maritime hotels to provide housing for the crews aboard ships that docked in the Seattle port.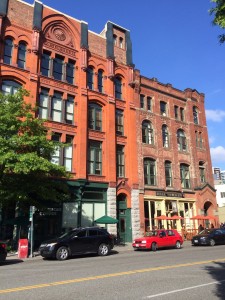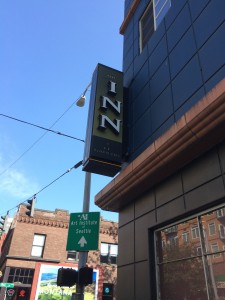 We can see the iconic space needle from our window and it really is a blast from the past.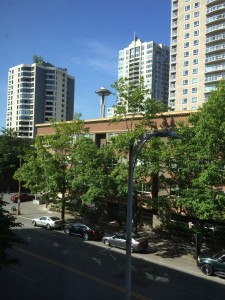 We decided we would play tourist and walk down to Pike Market for dinner.  But, we were stopped by the perfect corner table at the Virginia Inn.  We just happened to show up at the end of the "happy" hour and all small plates were 50% off.  We shared a great dinner of crab cakes, calamari, and fresh smoked salmon with a feta tapanade.  Delish.  With a view of the harbor t couldn't have been better.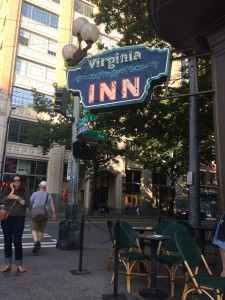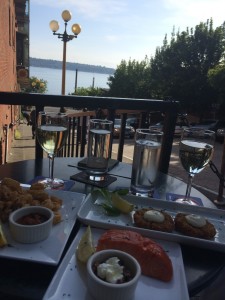 After dinner we strolled the neighborhood and ended up at the market where the only thing left where scraps for the birds.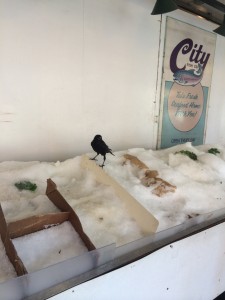 We sauntered back to the hotel and took in the views and special flourishes that help this neighborhood maintain its distinct character.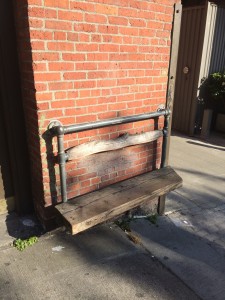 Tomorrow we are up early and have to hit the highway slab to get to the Boeing factory for a tour at 10:30.  I can't wait. . .