How do you leave a place that captures a special moment in your heart?
Tuesday, 10 June 2014
The last three days at Lake Crescent Lodge have been spectacular.  Not only is there unrivaled scenic beauty, the sense of history, place and being caves a special place in your heart.  So tomorrow we have to leave, head back into Seattle and prep for our flight home.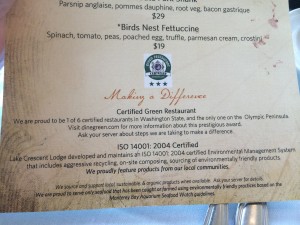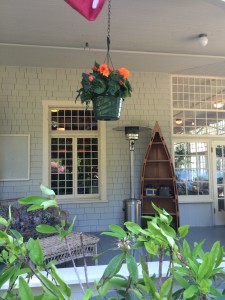 Today, we went to the hot springs of Sol Duc.  We aren't much for a communal pool so we took the briefest of cures and then showered off and headed home.  Plus the whole place had the eggish sulphate smell.    We tried to figure out how the whole thing worked but they didn't have great information on where the water came from and how it got into the pool.  One the way though we saw some special sights.  The Salmon Cascades are a wonder.  Unfortunately due to over fishing and pollution there are very few salmon who make the trip.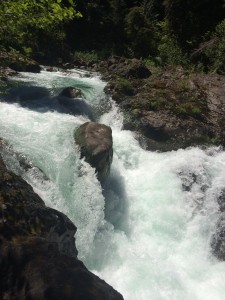 A still picture doesn't give you the full impact of the power of the cascades.  Here is a video link with sound that helps put things in perspective.  Upon our return, we found that Donald and Daisy felt free to just walk into our cottage and a deer  who will have some handsome antlers at the end of the season ambled up to say hello as well.  I guess this is living with nature!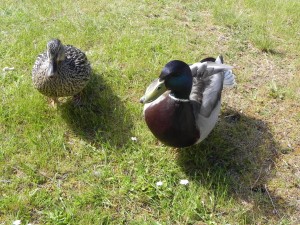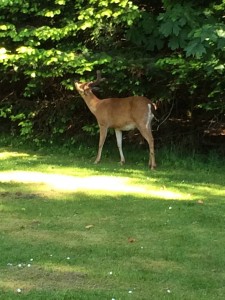 More tomorrow.