A Walk Through Willemstad
Saturday, 10 February 2018
After a long morning sipping coffee, we headed out to walk Willemstad.  First a stroll through our neighborhood, Otrabanda, and the many blocks of restored Dutch Colonial homes.  Otrabanda, the harbor, and, Punda the neighborhood across the harbor, are listed as a UNESCO World Heritage Site.  Here are some restored Otrabanda  homes.  As always, click on pics to enlarge.
A Pair in Gray and Ink Blue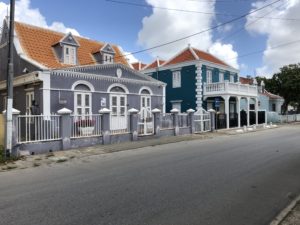 Italian Influence, Once a Composers Home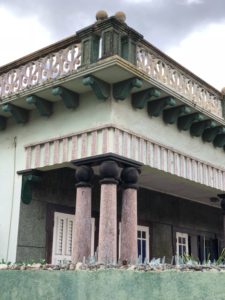 Some in the Midst of Revival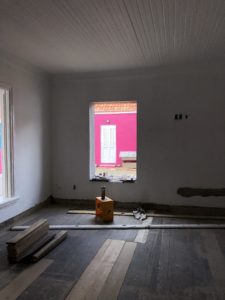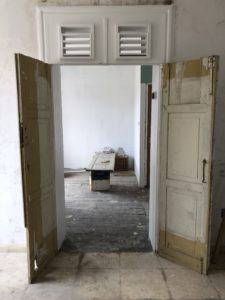 Or Keeping Out an Eagle Eye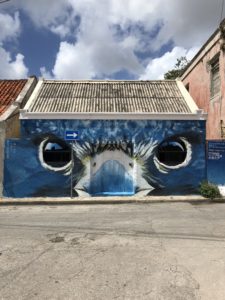 Full of Filigree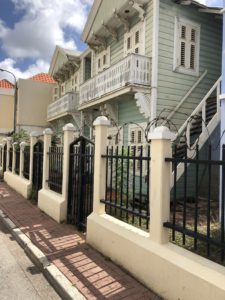 Coral, Ink Blue, Goldenrod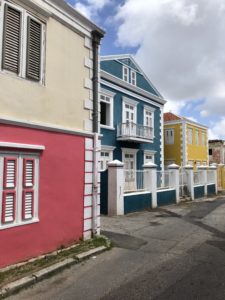 Then others, the result of an Art Project, "Rasta Car Wash"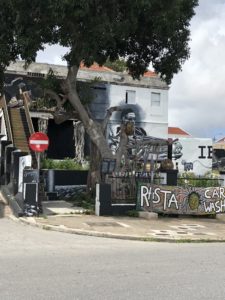 From Otrabanda we cross the harbor on the Queen Emma pontoon bridge to Punda.  The bridge swings open and closed on a hinge positioned on the Otrabanda shore, powered from a motor on the Punda side.  The bridge house flys a blue flag for a "full open" of the bridge which takes 30 minutes and allows tankers and large ships to enter, and orange, a "half open", for small pilot boats.  Here is the flag pole next to the captain's bridge house.   Blue up, orange down and vice-versa.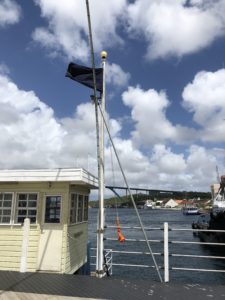 Here is a view from Punda of a "full open" bridge awaiting passage of a container ship.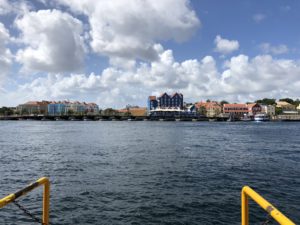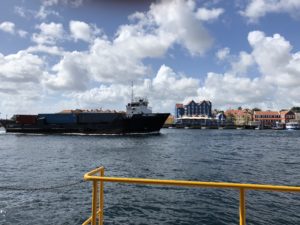 After the ship slips through, the bridge slowly pivots back.
Once in place, the flexible but firm locking mechanism is testament to Dutch engineering.
Punda is home to the famed line of Dutch buildings, a picture on every Curacao website.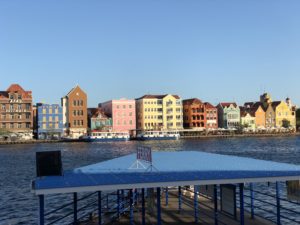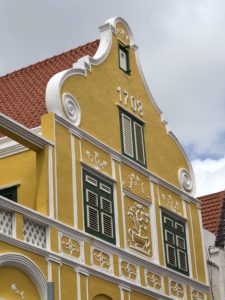 Even the Dutch architectural appendage to move furniture in and out of buildings is present in Curacao.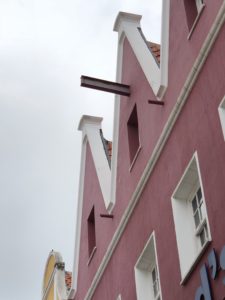 Punda is lined with small streets, home to mostly junky shops and the occasional high-end diamond store.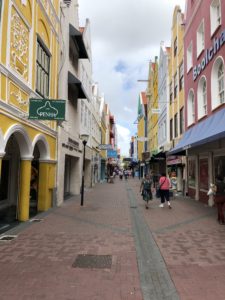 There are also small surprises like this clock with exposed bells.
Closer to shore, government buildings line the streets.  Here the Politie, just an extra "I" from being "Polite".  And the multi-party Parliament building.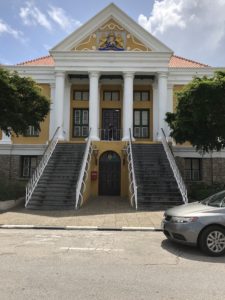 We found a great seaside spot for lunch and watched this tanker make its way into harbor.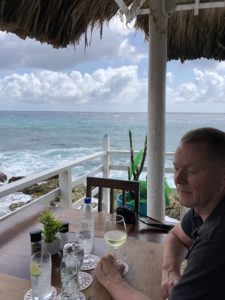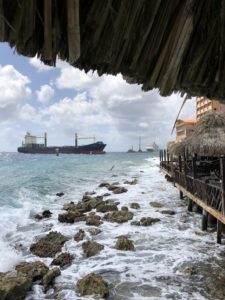 An after lunch walk through Punda with vivid Curacao fabrics.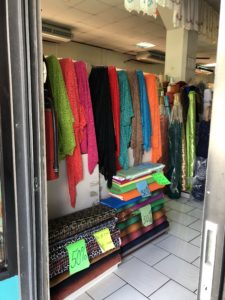 We wound down our day hoping to see the Mikve Israel Synagogue, the oldest operating in the Western Hemisphere.  Unfortunately, vacation mode made us lose track of days and we didn't realize it was Saturday and they were closed.  It's on the list for Monday.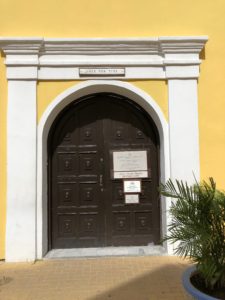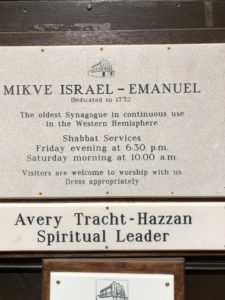 Tomorrow is Carnival, who knows what we'll see.