A day of transition beauty to beauty
Saturday, 7 June 2014
We started again with the prescribed rasher of bacon and after a quick work call we began our adventures.  First off was the Smith Tower.  An amazing "skyscraper" that for years was the tallest building outside of New York.  It was built by the man who owned Smith Corona typewriters and made all his money in that business.  The tower went through many owners and during the tech boom was home to many start up companies.  After surviving many threats it is still standing and proves that quality ingredients make a quality building.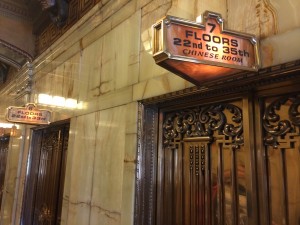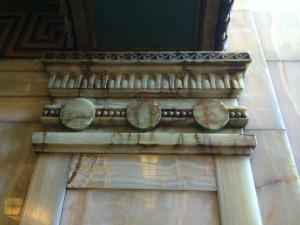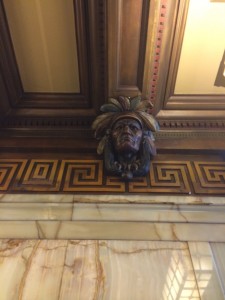 The elevators still are operated by hand and the original motors are in place.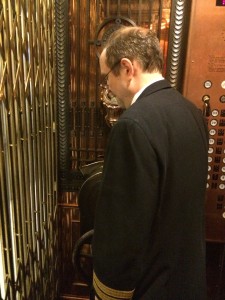 We are whisked to the 35th floor Chinese Room which contains a "wishing chair" given to the building owner by the Empress of China.  It is said if you sit in the chair and make a wish it will come true.  The owners daughter sat in the chair and wished for marriage and was betrothed in the Chinese Room in a year.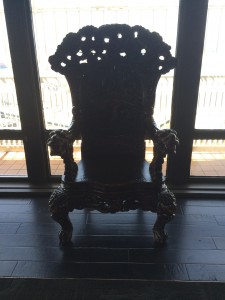 During the renovations, they removed mechanical systems which left enough room for a private residence above the 35th floor.  Now a single family has a long term lease on the space and one can only imagine what life would be like if you lived there.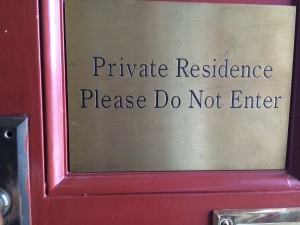 After our trip down to ground level, we hightailed over to the ferry to Bainbridge Island.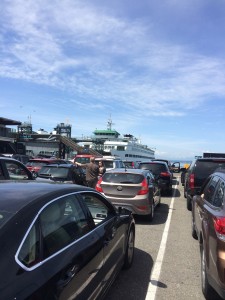 On schedule and nothing as intense as a Martha's Vineyard Ferry.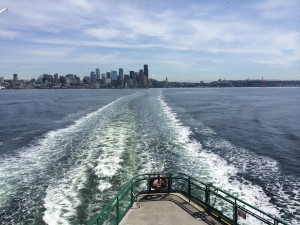 After a two hour drive through incredible scenic vistas we arrived at the Lake Crescent Lodge, our home base for the next four days.  We are staying in a "Roosevelt Cabin"  (clink link for a tour) which have been placed on the national register of historic places for very obvious reasons.  The only problem we see is making the decision whether to stay here or explore Olympic Park. I'm sure we'll do both.
Who could resist this view from your room?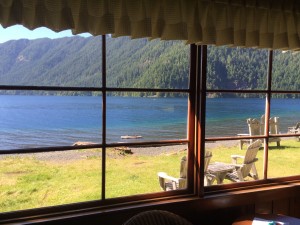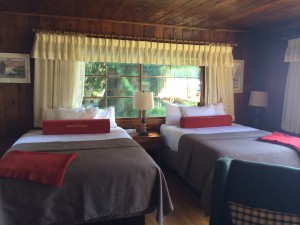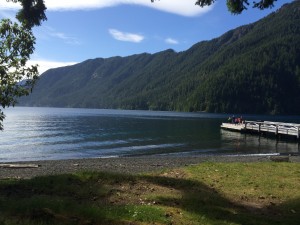 We had dinner at the lodge with a main course of salmon that had been caught 45 minutes prior to laying on our table.  It was succulent.  Our waiter Nicholas knew where everything on our plate was sourced and had an amazing command of wine combinations.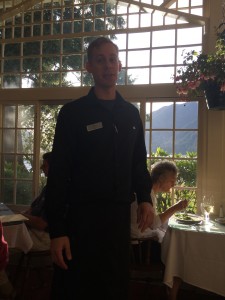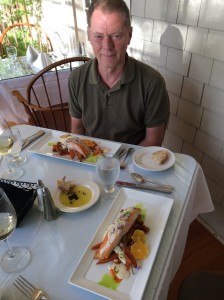 And the setting could not be more perfect.
Our new friends Daffy and Daisy have become our pals and appear each time we sit in our chairs.  Yes they want food but they also lay down right in from of our feet.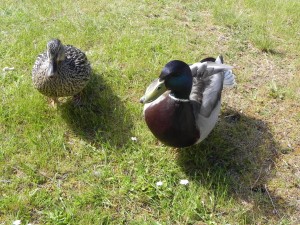 And now, farewell the beauty.